CRICED Symposium
February 12, 2022 10:30-12:00
Online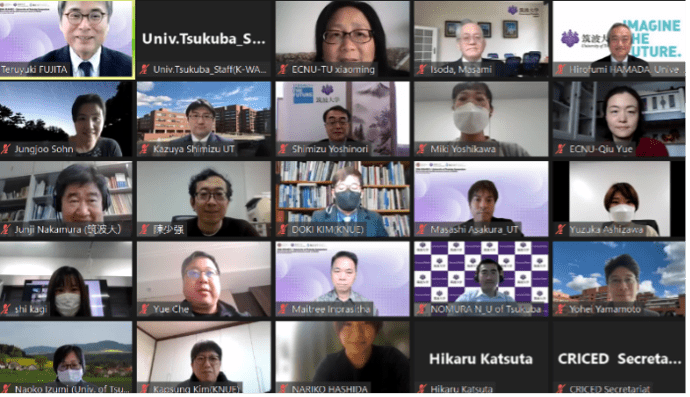 We had an online symposium as a kick-off for CAMPUS Asia 6 on February, 12. Participants included the staff members of co-hosts' six universities from Asian countries. It turned out to be a quite diverse and welcoming atmosphere as we hoped for! Four professors from University of Tsukuba explained various aspects of the program. Questions and discussion were done via ZOOM and youtube comment sections.
We are preparing for the start of the program in April!